Toms River, NJ Mortgage Lending
Fast and Reliable Service You Can Depend On.
Request Your Free Consultation Today!
Team Barber Loans
Team Barber is an experienced team of New Jersey Mortgage Lenders with a proven track record of getting clients the financing they need. With our high level of expertise in mortgage banking services excellent personal service, it is no wonder that such a large portion of our initial business comes from repeat clients and client referrals.

At Team Barber - Family First Funding, we find ways to approve your mortgage loan... even if you have less than perfect credit with little or no money down. You're closer to getting your loan approved than you might think.
Get in touch with Team Barber
What We Do
We specialize in mortgage products. This means that regardless your situation, we will work with you to find you the very best mortgage product and rate in Toms River.
First mortgages
Second mortgages
VA, FHA, USDA Loans
Refinancing
Renewals
And more...
Get Pre-Qualified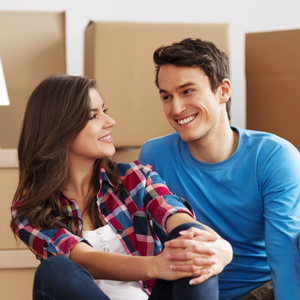 Why It Pays To Work With Team Barber
1. If you're looking for a mortgage in Toms River, New Jersey, you've come to the right place. Whether you're a first time home buyer or mortgage veteran, we can help you. Our team is well versed in all mortgage products and our network of lenders can help us get you the best rate regardless of your mortgage product.
2. We take your unique situation and shop it around to our network of lenders to find you the very best mortgage product and rate. You can go directly to your bank and get your mortgage loan from them, but they're only going to give you the rates and product they have at that point in time. To ensure you're getting the very best mortgage product and rates available, it's in your best interest to have us take your mortgage around to various lenders before you commit.
3. We work for you and not the lender. We take zero commission off of you. This means that we make the lenders compete for you and don't rest until we know we've found you options you can be satisfied with. We tell them your mortgage goals and then make them work for your business. It's a win/win situation.
Your trusted Mortgage Broker Toms River NJ. First time home buyers are welcome.
We have special loan programs that allow us to say YES, when the banks say NO!
Self Employed Buyer Loans where you can use bank statements to qualify
Loans Available with 1 day out of bankruptcy and foreclosure
Investor Low Doc Loans Available
What Our Customers Say
Thank you so much. We were working with another lender & were told just prior to closing our loan would not be approved by them. We called Team Barber & they looked at everything and said they would get it done. Which they did in a few short weeks, I would highly recommend them.

Wow! Anthony and his team are the best! I worked with them for months prior to searching for a house while coaching me to approve my credit. Everything they said would happen did and I was able to get my family a home. Thanks!

Team Barber is amazing! We had some old challenges on our credit and they were able to get our loan closed when other banks said no.

Outstanding, Friendly, Efficient Services. My husband and I worked with Anthony Barber of Family First Funding and could not be more pleased with his services. We were buying our first home and had no clue how to start the process. Anthony took us through step by step, answered all of our questions and made the entire process easy and painless. Anthony and the rest of the team I worked with at Family First Funding (including Elizabeth Zelasko) were always available when I needed them, made sure all of my paperwork was correct and made sure we did everything to avoid delays or problems with the mortgage. Buying a house was the most stressful experience of my life - we had problems with our attorney, with the sellers and with the movers - luckily our mortgage was the easiest and most stress free part of the experience. I would recommend Family First Funding (especially Anthony and Elizabeth) to anyone looking for a mortgage and looking to get it without the stress and aggravation!

Highly recommended!! They were amazing help me through every situation possible Anthony Barber is an amazing person !! Really good everything in his power to help us .. Is he trustworthy and genuine person !! Will definitely do business again !! Thank you so much!!

Anthony went over and above by taking the time to walk us threw this process.Thanks a million

Thorough and quick help with process. Very friendly. Very knowledgeable

Had a short sale with a dead line and they had every thing set well before my dead line

They are the BEST!!! I have been referring my clients to Family First Funding for over a year and I have been extremely happy with the results. Anthony Barber has been great to work with. He is professional and always responds quickly. In my business closings are important and it is more importantly to close on time. I would recommend Family First Funding every time!

Awesome to work with! Knowledgeable, efficient, & friendly. I recommend him to all my friends and will definitely use again if needed.

Very helpful and professional. As a first home buyer they took me step by step. I definitely recommend them to friends and family. Without them I wouldn't be in my first home. Thanks guys for the excellent help.

My mortgage Broker did an excellent job in helping me obtain my mortgage. I recommend and refer him to anyone needing a mortgage. If and when I decide to do it again I will definitely call him and only him.

Anthony helped steer me through my first home purchase and then worked with me again on a refinance. His professionalism and dedication to providing a smooth transaction is second to none. Anthony is honest and truly cares for his clients. You'd be challenged to find someone as easy to work with as Anthony. I highly recommend to all.

Great to work with!!! As being a realtor, I refer a lot of my customers to Anthony Barber and always here great reviews about him and his company. I found myself in the position to be on that side of the field buying a house this summer. Anthony went out of his way to go over the steps with my husband and I and guided us every step of the way. We knew what to expect and when to expect it. He made a big step in our life to buy a new house a very easy and enjoyable one. Now I can see first hand what my clients go through and I will personally make sure I recommend everyone to him

Anthony Barber saved the day! Two mortgage companies told us they could do our loan - they gave us incorrect information and when they realized they couldn't get it done, they just stopped calling. Seems like this industry is filled with empty promises. Then Anthony Barber came along and quite literally saved the day. He was able to find a loan that matched our needs. Anthony was professional, honest and there for our family 24/7. He guided us through the process smoothly and kept us one step ahead of the processor's requests. We were able to close our loan on time with a great rate. I'm convinced that no one would have worked for us the way Anthony did- he really took the time and went the extra mile. We're happy in our home today thanks to Anthony Barber!

My mortgage Broker did an excellent job in helping me obtain my mortgage. I recommend and refer him to anyone needing a mortgage. If and when I decide to do it again I will definitely call him and only him.

Anthony Barber was the key player who was exceptionally spectacular in working with me on a day by day basis. Mr. Barber returned all of my phone calls, explained to me the terminology that was foreign to me as a first time home buyer and coached me wisely through out the entire loan and purchasing process. I highly recommend Anthony Barber from Family First Funding to anyone who is interested in buying a home.

He was professioanl, fast, attentive and a all around good guy. After being mislead about two weeks before closing and having to switch lenders...a friend recommended Anthony. Anthony got me approved and closed in two weeks. He was professioanl, fast, attentive and a all around good guy. Thanks Anthony!!

Anthony had full confidence throughout the whole process that everything would work. I am a first time home buyer and Anthony made my home buying experience seamless. Anthony had full confidence throughout the whole process that everything would work out with the financial lending. I encourage any first time home buyer to give Anthony Barber a chance especially if you want someone to guide you the whole way through the lending process.

I am now a home owner. I didn't think we were going to get the house. Anthony, with his experience guided me throughout the whole process and made it happen. Anthony made my dream come true. I am now a home owner. I would recommend Anthony any day of the week.

Anthony and his team are awesome. Fantastic service and extremely knowledgable staff who were willing to answer any questions and walk us through the process without any hesitation. Anthony and his team are awesome. I'm would trust no one else when it comes to mart gaged and refinancing.

Anthony is a super hard worker always responds on time very honest and upfront !! Great person to work with!! Will definitely do business again!! Thank you so much for everything family and I appreciate it!!
Get in Touch With us Today!
732.299.4824